TUBIFICIO LOMBARDO
AT A GLANCE
Tubificio Lombardo is one of European leading enterprises in the manufacturing of longitudinally welded, carbon steel tubes.
Established in 1994, is fully owned and managed by the Storti family. The Company is headquartered in Mantova, Italy and is organized into 2 business areas:
Welded steel tubes
Lasertube service.
Welding robot service.
Steel pipe systems
Quicklock pipes and fittings with Victaulic grooved tolerance,
Spherical irrigation pipes and fittings
The high technological level of the facilities, the quality of the products and the worldwide experience in the most challenging projects makes of Tubificio Lombardo a highly considered and reliable company.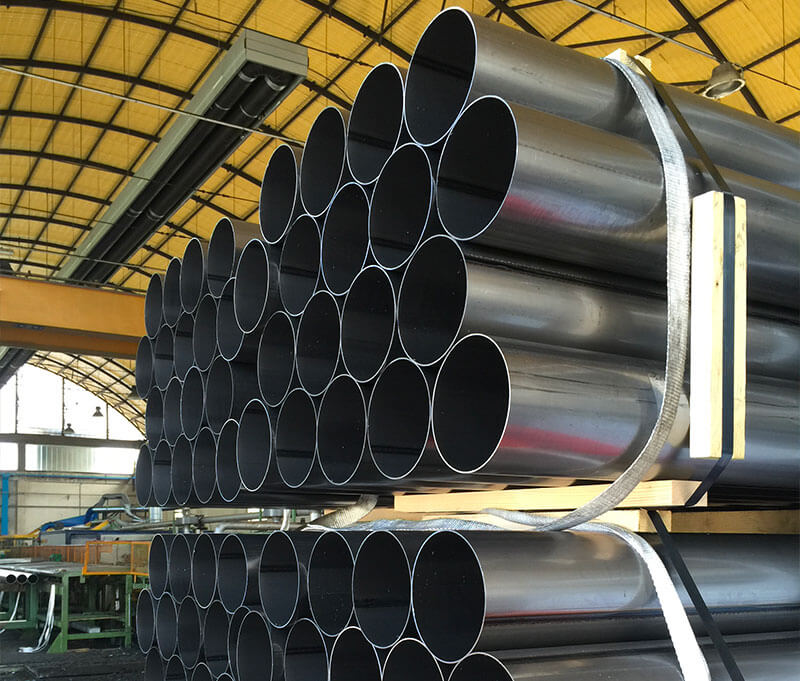 Warehouse
Production
Light. Efficient. Reliable.
---
Tubificio Lombardo occupies an area of 45.000 sq.mt, where 11.000 are covered.
The company has operations worldwide, the commercial management is operated directly by the head office in Mantova.
Our tubes, between many others, are also used for the following applications: automotive industry, exhausted tubes for cars, trucks and busses, heating exchangers, radiant tubes, mills and food industry, fire extinguisher, tanks, agriculture and storage and handling of cereals.
Our steel pipe systems are used for the following applications: Tunnels, bridges and mines, heating, ventilation, air conditioning, snow making, fire fighting and industrial applications.
70%

OF PRODUCTION GOING ABROAD